In May 2013, Microsoft announced the Xbox One which became a successor of Xbox 360. Nowadays, Xbox One is among the best home consoles ever developed due to its backward compatibility, exclusive access to EA amongst others. However, even with all of its capabilities, Xbox One still leaves something to be desired. For instance, the reports about Xbox One "we can't find a microphone" indicate that some people don't have a good experience with the console.
A List Of Possibilities 
Microphone 
At times, you can be using a headset that has a damaged microphone and the console will identify it as just a headphone. To confirm if your headset has a functioning mic, plug it into another device like a phone then see if the system registers the microphone. When the mic is available and functioning, a headset icon will appear on the notification bar.
Some headsets have a detachable microphone and you will need to check if your mic is in place.
Incompatibility 
Some headsets are not compatible with Xbox One and your console would display the "we can't find a microphone" notification if you use them. You can find the manufacturer's advice about compatible headsets on the instructions pamphlet or their website. 
Cables
Once it comes to Xbox One "we can't find a microphone" notification, you may want to take the cables into account. Check your cables and ensure that they are in good condition. You can also determine whether the cables are connected to the right ports.
Wrong Connections
If you are using a professional microphone like a condenser microphone, it normally entails complicated connections to deliver the desired results.
How To Get The Microphone Working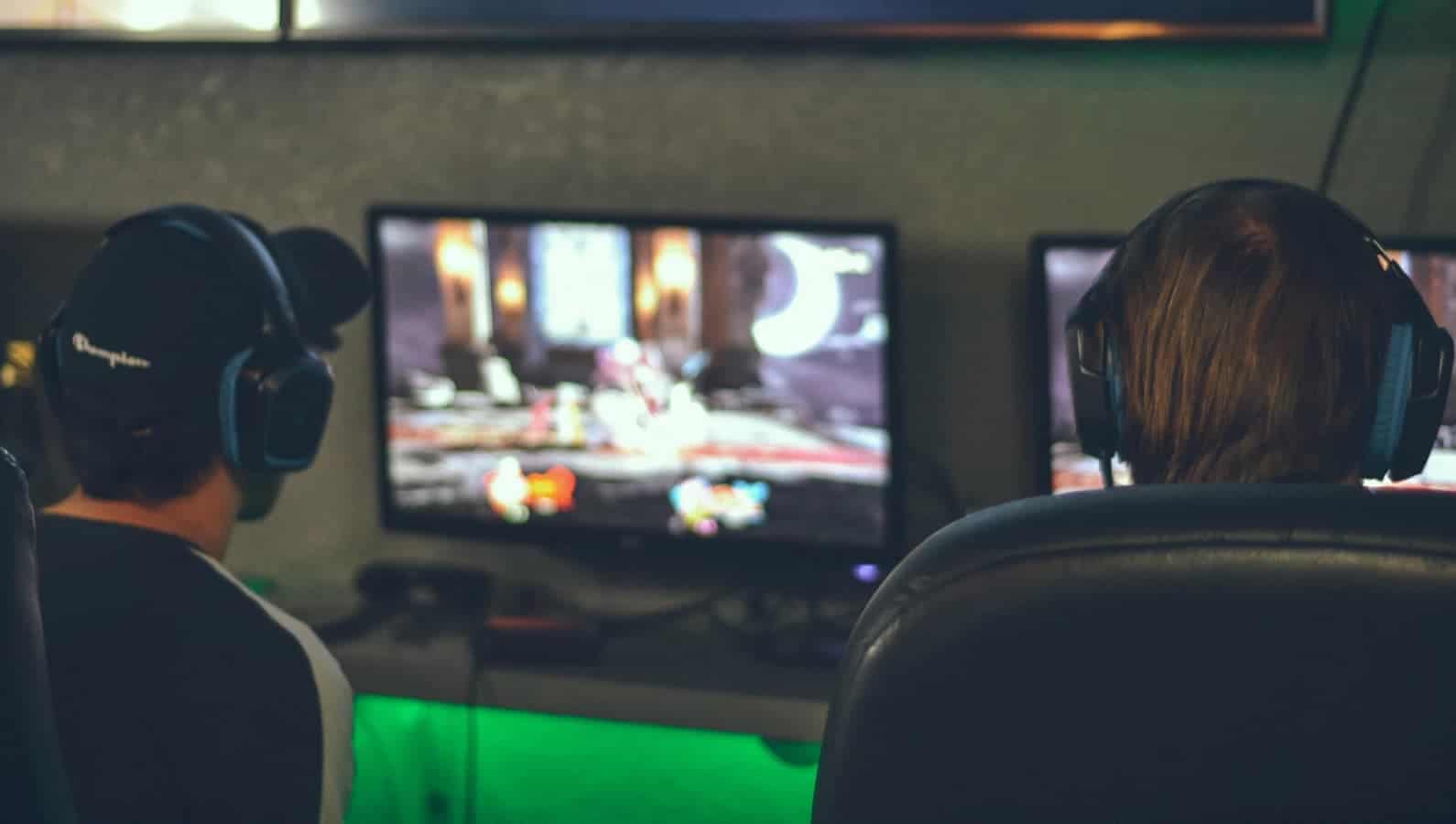 Take A Look At The Settings
First and foremost, you should check out the settings of your Xbox One. Go through the following steps to access the settings. 
Step 1: Press the

Xbox button

on your controller.

Step 2: Go to

Settings

and select

All Settings

Step 3: Choose

Adult defaults

and select

View details and customize

.

Step 4: Also, check if everybody is chosen as an option in the communication with voice and text.

Step 5: Confirm if your microphone is working perfectly.
Update Controller Firmware
An outdated controller firmware can also interfere with the performance of microphones. As a result, you should think about updating the controller firmware at the earliest opportunity. 
To update controller firmware via Xbox One: 
Step 1: Press the Xbox button to open guide

Step 2: Go to settings then select system

Step 3:

Select Kinect & devices then click on Device & Accessories

Step 4:

Select the controller that you want to update.

Step 5:

Go to device Info then Firmware version and access the Continue button.

Step 6:

Follow the set of instructions to complete the update.
Restart
Restarting Xbox One will close any application that is consuming too much memory and solve other background processes hence considered to be among the most preferred solutions wherever you receive the "we can't find a microphone" notification. This action won't delete any data from your console so rest assured. 
To restart Xbox One:
Step 1: Turn off the Xbox One console by pressing the Xbox button for 10 seconds until it shuts down completely

Step 2: Unplug the console's Power Cable, microphone cables, and any other cords

Step 3: Wait for at least 10 seconds to ensure that the power supply is reset too

Step 4: Press the Xbox button on the console 4-5 times to make sure that the battery is drained

Step 5: Plug the Power Cable and any other necessary cables back

Step 6: Wait for the light on the power brick to change from white to orange

Step 7: Press the Xbox button on the console to turn on the Xbox One
Enable Energy Saving

In Xbox One, there are two power options i.e. Instant On and Energy Saving. With energy saving enabled, your console uses less power which may let it detect the microphone. To turn on energy saving on Xbox One:
Step 1: Press the Xbox button to open the guide

Step 2: Go to

Xbox One Settings

.

Step 3: Select the

Power and startup

option.

Step 4: Highlight power mode and select Energy Saving.

Step 5: Save changes and exit.
Perform A Factory Reset
This should always be the last option after all the attempts and the good news with this step is that there is up to 80% assurance that the problem will be fixed. You should however note that any data which is not synced or backed up will be lost and can never be recovered. To perform a factory reset on Xbox One:
Step 1: Press the

Xbox button

to open the guide.

Step 2: Select

Profile & system

then click

Settings

 

Step 3: Select

System

then

Console info

.

Step 4: Select

Reset console

, when you click this, you will see three options:
Option 1: Reset and remove everything. This option resets the console to factory settings. All user data, including accounts, saved games, settings, home Xbox associations, and all games and apps will be deleted.
Option 2: Reset and keep my games & apps. This option resets the operating system and deletes all potentially corrupted data without deleting your games or apps.
Option 3: Cancel. To back out of this screen, simply select the Cancel button. No action has been taken at this point.
Frequently Asked Question
Can I play Xbox One offline?
Yes, you can play games that are on your disc, watch TV and save game clips without connecting your console to the internet. To use your Xbox without being prompted to connect to the Xbox service, set it to offline. While offline, the console won't connect to any networks.
How do I clean my Xbox One?
To clean Xbox One, Use a soft lint-free cloth dampened with a little bit of mild soap and water, or pre-moistened disinfectant wipes. Ensure to Power off and disconnect your Xbox console from the wall before cleaning it.
Do external hard disks affect the speed of the Xbox One?
Yes, external hard disk drives which are too large can make your console lag. Ensure to use hard disks which are compatible with your console, you can read the manufacturer's advice about hard drives on the Xbox website.
Tips And Tricks
Restart your device after using it for long hours.

Use Razer BlackShark V2 headset for best and quality sound.

Use power cables only recommended by the manufacturers.

Clean off dust and any other particles from the ports.