At the moment, owners of Pixel phones have many choices if they like to listen to music but Spotify is one of the leading platforms. Easy to use and simple to manipulate, the popularity of Spotify among music enthusiasts is only to be expected. However, there is a problem with Spotify that frustrates users from time to time: sporadic play. In the case that Spotify starts playing randomly on your phone, you may want to take a look at this article. 
Spotify Playing Music At Random: Possibilities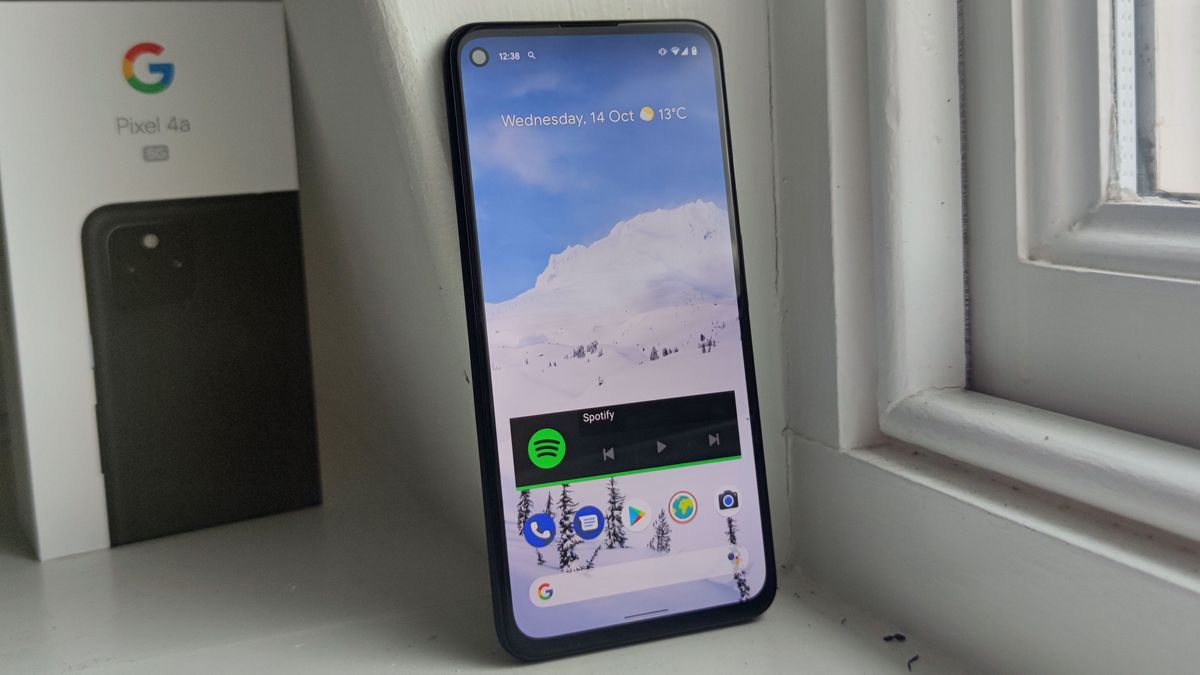 This is not a regular occurrence but rather a weird action by the platform. A random startup is an issue that might be due to device settings or the platform itself. The problem happens on almost every other device that the service offers. That is, Android devices, Apple gadgets, and Windows computers. The startup issue happens on all these devices almost identically, and the problem is becoming a hard nut to crack.
Here is why your Spotify might be having the random playing issue; 
Auto-Play
This is one of the reasons that your Spotify starts playing randomly. Automatic startup and random playing problems mostly happen on computers and laptops. Many users are usually not familiar with the different settings of the platform simply because not all guys are "techy." The autoplay setting is a feature that enables automatic startup once the device is on. Once the feature is enabled, you will experience random music playing on the platform, which might piss you off.
Updates 
When you update your gadget's system, that is, either your personal computer or mobile phone, the system might not be compatible with all applications or software running—in this context, making an update might interfere with the standard functionality of your Spotify. There is a feature on devices running on windows that restart applications shut down during the new windows update installation. When this happens, even if you had turned off the auto-start feature on Spotify, that won't work. Spotify will start up on its own.
Despite all these happenings, there is no need to panic because the issue can be handled and solved through steps. Below is what you can do to get rid of the "Spotify randomly starts playing" error.
REL0AD THE PAGE IF YOU CAN'T PLAY THE VIDEO
How To Stop Spotify From Playing Music Randomly 
Rename The Spotify EXE File
If you have been tirelessly looking for a way to get rid of the Spotify random playing, then here is one step. This method works by blocking Spotify startup once you power on your device. Once the startup is blocked, it means that your Spotify won't turn on; hence no autoplay. It would help if you tried renaming the Spotify app execution files(spotify.exe) and the Spotify launcher's executable file (Spotifylaucher.exe). An executable file is used to run files on a computer. Remember, this remedy is meant for computers.
Uninstall And Reinstall Spotify 
This is another remedy you need to apply to your gadget once you notice that Spotify starts playing randomly. Since the application might have some internal bugs and errors, it is wise to uninstall it and then install it again. What you have to do first is to log out. This way, you will keep your data safe and avoid losing it once you uninstall Spotify. 
After logging out, you can now uninstall the application or software from your smartphone or computer. Download or purchase a brand-new application and then install it once again. Feed your information, and you will be on the go. This step might be a solution to the random music played by Spotify to some users. However, if this does not work, below are further steps.
Restart 
Restarting streaming devices might work for some users. This can either be your smartphone or computer. This method will require users to do a hard-reboot to their gadgets and clear off any background activities causing system errors. Long-press on the power button until the reboot option pops and selects it. A reboot might free up logs and bugs behind the random playing of music by Spotify.
Clear The Cache 
An overloaded cache memory could be the possible reason why your Spotify starts playing randomly without control. When you use Spotify for a long time, all data about music lyrics, album information, and half-downloaded songs pile up in the cache section. This will possibly affect the normal function of the application and create abnormal behavior, including random music playing.
One hack to this issue is clearing off data accumulated in the cache. You can do so by;
Long-press

on the

application.

Pick on

application info

.

Clear cache

.
Sign Out Then Sign Back In
You might consider trying to sign out of your Spotify and then signing in once you experience the random music playing problem. Trying that will force stop the application entirely from running, and all activities will end, including the incidental music playing. Any hitches or bugs that could interfere with the applications' normal activities might be gone too once you sign out. Trying this method might clear off the "Spotify starts playing randomly" problem.
FAQs
Does disabling internet connection solve random music playing by Spotify?
No, disabling the internet connection will not be of any help at all. Once the connection is restored, random music-playing problems will come along. You need to put into action the above step that might help in the long run.
How to recover a lost playlist?
Sometimes due to flaws in the platform's system, certain behaviors can be portrayed by Spotify such as playlist loss. Yes, you can retrieve your lost playlist by;Logging in into your account page, locate Recover playlist on the left of the menu list and click Restore to recover it.
Tips And Tricks
Making a music library
Making a music library on Spotify could be important since it makes the user have easy access to his/her music. You can do so in a number of ways. First, you can add your favorite songs to your playlist. Saving music to the library is another. Hit the save/ plus sign when using a computer and hit the 3 dots when using a mobile phone to save music.
Save music for offline listening.
If you want to avoid glitches when playing music online, opting to save offline music might work best for you. For users using premium versions, this might be easy as it helps you save data when in zones that have no wifi connection.