Google Pixel smartphone owners are experiencing a problem where the ringtones of their devices revert to default after customization. The custom ringtone stays in place only for a few hours and then goes back to the default one. This issue persists with call as well as message ringtones. Needless to say, "my ringtone keeps changing back to default" is one of the hotly discussed topics at the moment.
"My Ringtone Keeps Changing Back To Default": Fixes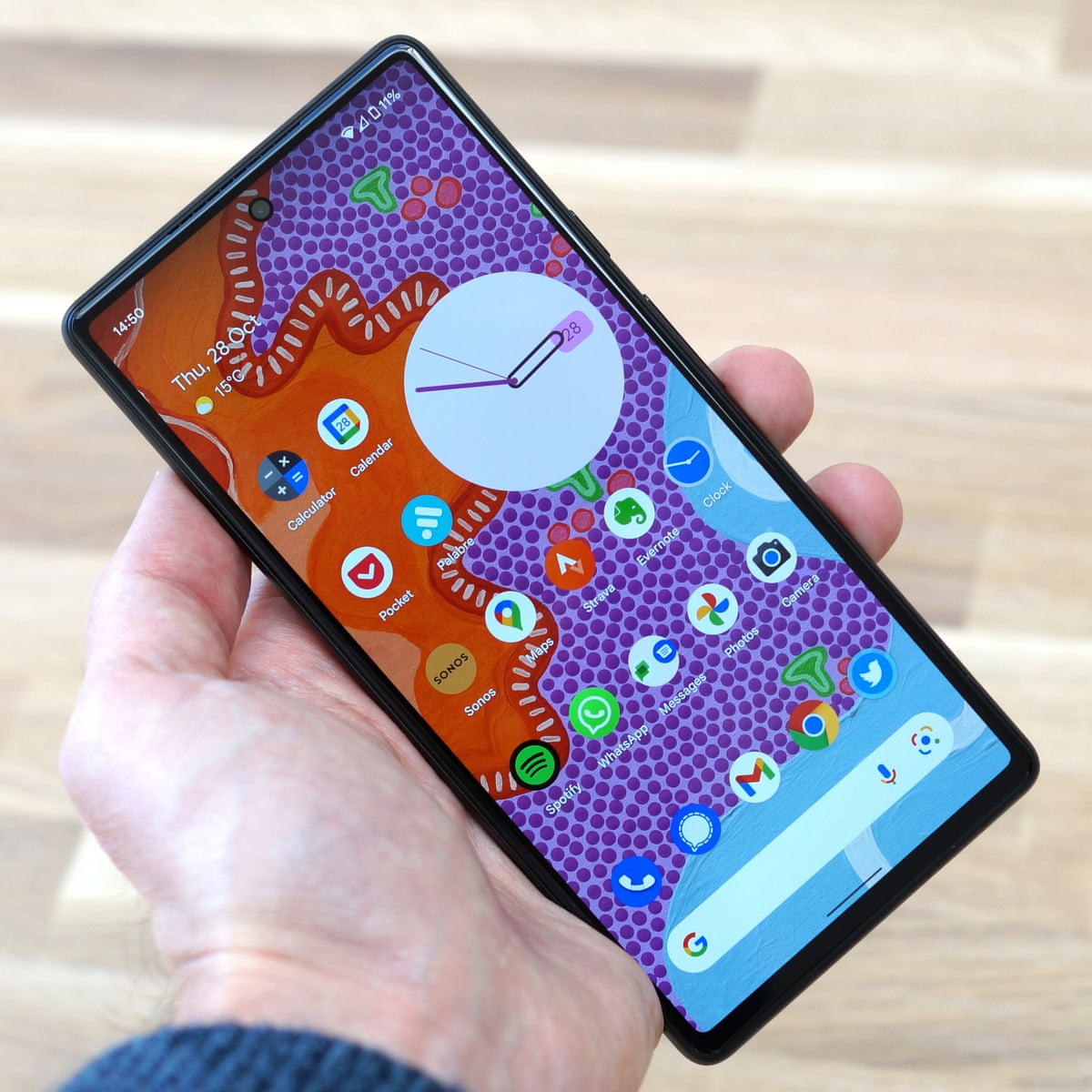 After setting up a custom ringer, numerous owners of the Google Pixel are noting that their smartphones revert to the original ringtone. Here are some solutions to fix this problem:
Use The Settings Menu To Set Your Ringtone
Step 1: Open the Settings menu.

Step 2: Navigate to Sounds and then Ringtones.

Step 3: Look to the top right corner and tap on the plus + sign.

Step 4: Your Google Pixel will open up the songs folder.

Step 5: Select a music file of your choice and save your settings.
Boot Your Smartphone Into Safe Mode
Third party applications can cause the problem of custom ringtones changing back to default. Here is how to use the Safe Mode operational status to identify the troublemaker and get rid of it. 
If your smartphone is on:
Step 1: Press the Power button and hold it.

Step 2: Tap and hold on the Power off option.

Step 3: The words "Safe Mode" will appear at the bottom of your Google Pixel's screen.
If your smartphone is off:
Step 1: Press the Power button on your Google Pixel and hold it down.

Step 2: After the opening animation commences, press the Volume Down button and hold it down. Maintain holding it down until the animation is over.

Step 3: Allow your smartphone to boot up in Safe Mode.

Step 4: After your Google Pixel has started up, the words Safe Mode will be displayed at the bottom.
After getting your phone into Safe Mode, you must proceed to re-enable the apps while keeping an eye on the ringtone. By doing so, you would be able to locate the app responsible for messing up your custom ringtone. 
REL0AD THE PAGE IF YOU CAN'T PLAY THE VIDEO
Reset Your Smartphone's App Preferences
If you uninstall all third party applications and notice that your custom ringtone still won't stick around, you should reset the app preferences. 
Step 1: Activate the Settings application.

Step 2: Scroll to System and click on Advanced.

Step 3: Proceed to select the Reset option.

Step 4: Approve Reset app preferences.
Doing so will eliminate the negative effect of any third-party applications which may have been downloaded and fix the problem where my ringtone keeps changing back to default.
Set The Default Language To English (US)
Interestingly, the issue where my ringtone keeps changing back to default can be caused by changing the default language in your Google Pixel. As such, restoring the default language to English (US) has been observed to solve this problem. This solution can be accomplished by following this procedure:
Step 1: Open up the Settings in your smartphone.

Step 2: Point and select Languages and input.

Step 3: Scroll to Languages.

Step 4: In the emergent menu, long press on English (US) and drag it to the top of the list.
Frequently Asked Questions
Which screen technology is utilized in the Google Pixel smartphone?
This smart device uses an Organic Light Emitting Diode (OLED) screen. Its latest version, the Google Pixel 6 Pro uses a 6.7 inch OLED display with a resolution of 1440 x 3120 pixels with a refresh rate of 120Hz.
What type of processor is used in this smartphone?
The Google Pixel 6 smartphone uses a Tensor Processing Unit (TPU) which is essentially an Artificial Intelligence (AI) accelerator. It is built using an Application Specific Integrated Circuit (ASIC) architecture which contains eight cores for lightning fast processing speed.
Is the Google Pixel 6 Pro waterproof?
Yes, it can stay submerged in 1.5 meters of water for up to half an hour.
Can this smartphone be secured using a fingerprint?
Yes. The Google Pixel 6 and Pixel 6 Pro can be secured using an optical fingerprint sensor.
Is the Google Pixel compatible with Android Auto?
Yes it is. This smartphone is fully operable with Android Auto which presents your smartphone's screen on the vehicle's display.
Tips And Tricks
The Google Pixel smartphone allows for app-specific shortcuts which can be accessed by long pressing on the associated application's icon. This feature proves essential especially for applications which are used repeatedly. To utilize this facility, begin by touching and holding the app and then lifting up your finger off the application. A list of shortcuts will emerge. Pick a shortcut of choice, touch and hold it. Proceed to slide the shortcut to a spot in your home screen where it is easily accessible. Finally, lift your finger off to observe your new shortcut.

Activate the smartphone's Do Not Disturb mode by laying it face down on your desk. This helpful trick informs the Google Pixel that you're not interested in any notifications. It can be deactivated by simply overturning the device to have its display facing upward again.

Owners of the Google Pixel can utilize the device's Virtual Private Network (VPN) to secure Internet connectivity when using a public Wi-Fi spot. This VPN is managed by Google One to protect user data when surfing the Internet on a public network. Originally available purely on US-based Google Pixel smart devices, today it is accessible worldwide through the Cloud-based Google One subscription.

The Google Assistant can be used to take photos by saying, "Ok Google, take a picture". This feature comes in handy when taking a photo at a distance from your phone with no assistance from a selfie stick.

Swiping down on the fingerprint sensor on the back of your Google Pixel can drag the drop down shelf to reveal notifications. This prevents users from having to reach all the way to the top of this smart device to view the latest messages, alerts or phone call details.