Issues like Fallout: New Vegas no sound tend to be the consequences of poorly configured speaker settings and you can solve that by applying changes to the configuration. Additionally, there are other known fixes like reinstalling the sound card driver, checking the speaker cables, uninstalling the audio decoding software, and turning off the audio enhancements. To get detailed information on how to get your sound back, check out this article.
The Usual Suspects 
Audio Decoding Software 
At times, you could hear only music playing in Fallout: New Vegas but you cannot hear other sounds like footsteps or dialogue, this problem could arise due to the failure of Audio Decoding Software. The main one used by gamers is FFDshow and many have been complaining that they have never installed this software but they can see it in their folders. This decoding software downloads automatically when you download games on sites like steam and other similar sites. 
Broken Speaker Cables
Sound problems could arise due to faulty cables from your console to the home entertainment speakers. It can also happen when a wrong connection is made if you are using RCA cables. Make sure your cables are intact and change them if they are damaged.
Wrong Speaker Configurations
Wrong speaker configurations can be a big cause of sound issues and gamers can never find this out as it is the last thing any user can ever remember. You can adjust the speaker settings once you have connected your external speakers.
Mute 
This is a major problem for gamers whose devices do not display the mute icon when the mute is on. To make the matter worse if you are using two devices i.e. you have a console and an external speaker for sound. Both devices have mute options on their own and in most cases, when the external speaker is on mute, it cannot be displayed on your monitor.
How To Get The Sound Back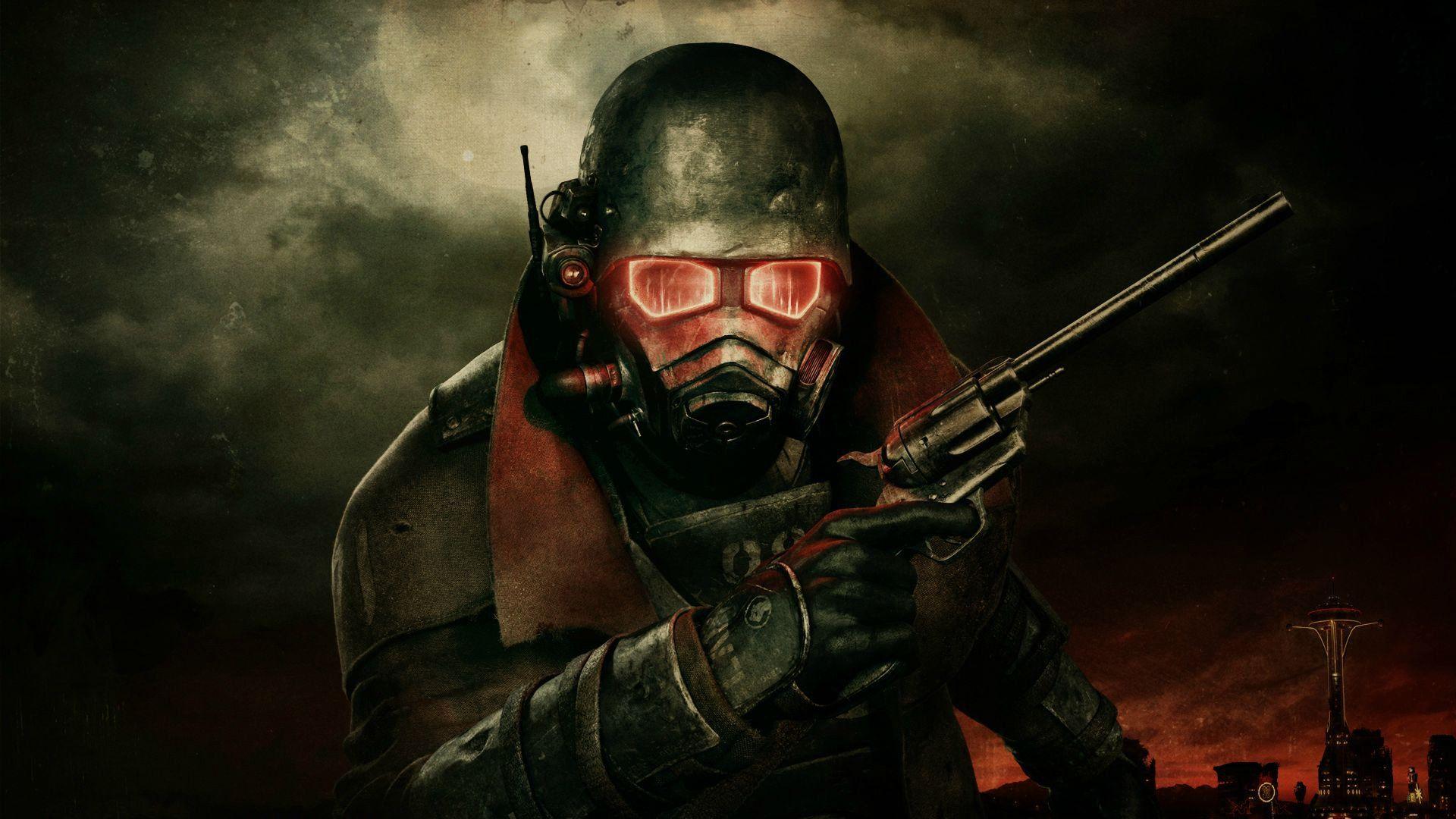 REL0AD THE PAGE IF YOU CAN'T PLAY THE VIDEO
Priority Settings 
Press Ctrl + Alt + Del, on the task manager, right-click Fallout: New Vegas and change the priority to high. Note that this is a temporary fix and you will have to do it every other time upon startup. Once it comes to Fallout: New Vegas no sound, this fix will come in handy if you are not tech-savvy . 
Tweak Speaker Configurations
Sometimes the sound problem could come from the speaker configurations on windows. To change the sound to stereo in windows 10.
Step 1: From the desktop, right-click your taskbar's Speaker icon and choose

Playback Devices

.

Step 2: Click your speaker's icon and then click the Configure button.

Step 3: Click the "test button", adjust your speaker's settings, and click Next.

Step 4: Click the tabs for any other sound devices you want to adjust. When you're through adjusting, click the OK button.
Reinstall The Sound Card Driver
The sound problem could be caused by outdated or malfunctioning driver. Make sure your audio driver is up to date and update it if needed.
To update your audio driver:
Step 1: In the search box on the taskbar, type "device manager", then select it from the results.

Step 2: Select the arrow next to "Sound, video, and game controllers" to maximise it.

Step 3: Right-click the listing for your sound card or audio device, such as headphones or speakers, select "Update driver", then select "Search automatically for updated driver software". Follow the instructions to complete the update.
Check Out Speaker Cables
Check your speaker cables, you could be using the wrong cables to connect your console or PC to the home entertainment speakers. If the cables are compatible with your devices and the problem has not been solved, check your ports. For RCA cables, you should use the ports labeled "Audio out" on your Console, and on the speaker end-use "Audio in". This should be able to fix your audio problem. 
Uninstall Audio Decoding Software 
There have been random complaints by gamers that the FFDshow audio recorder is causing more trouble rather than fixing problems and there is a need to uninstall this software. To uninstall FFDshow audio decoder on PC, 
Step 1: Press the Windows key and click on "control panel"

Step 2: Select "uninstall programs and features"

Step 3: Select FFDshow then uninstall 

Step 4: Click "yes" to complete the action
Set Speakers To The Proper Channel
Some speakers have multiple channels i.e. channel 1 and channel 2. If your speakers are connected to channel 1 while the receiver is playing audio to channel 2, you will not be able to hear any sound. Check your channels and make sure you are playing audio to the correct receiving channel and it will fix the Fallout: New Vegas no sound error.
Turn Off Audio Enhancements
Having audio enhancements on your PC can cause sound issues and you will need to turn it off. To turn off audio enhancements on Windows PC, follow these simple steps.
Step 1: Press Windows + R on then type control panel then hit "Enter"

Step 2:Select "Hardware and Sound" then select "sound"

Step 3:On the "Playback" tab, right-click the "Default Device", and then select "Properties."

Step 4:On the 'Enhancements' tab, select either the "Disable all enhancements" or the "Disable all sound effects" check box, select OK, and try to play your game.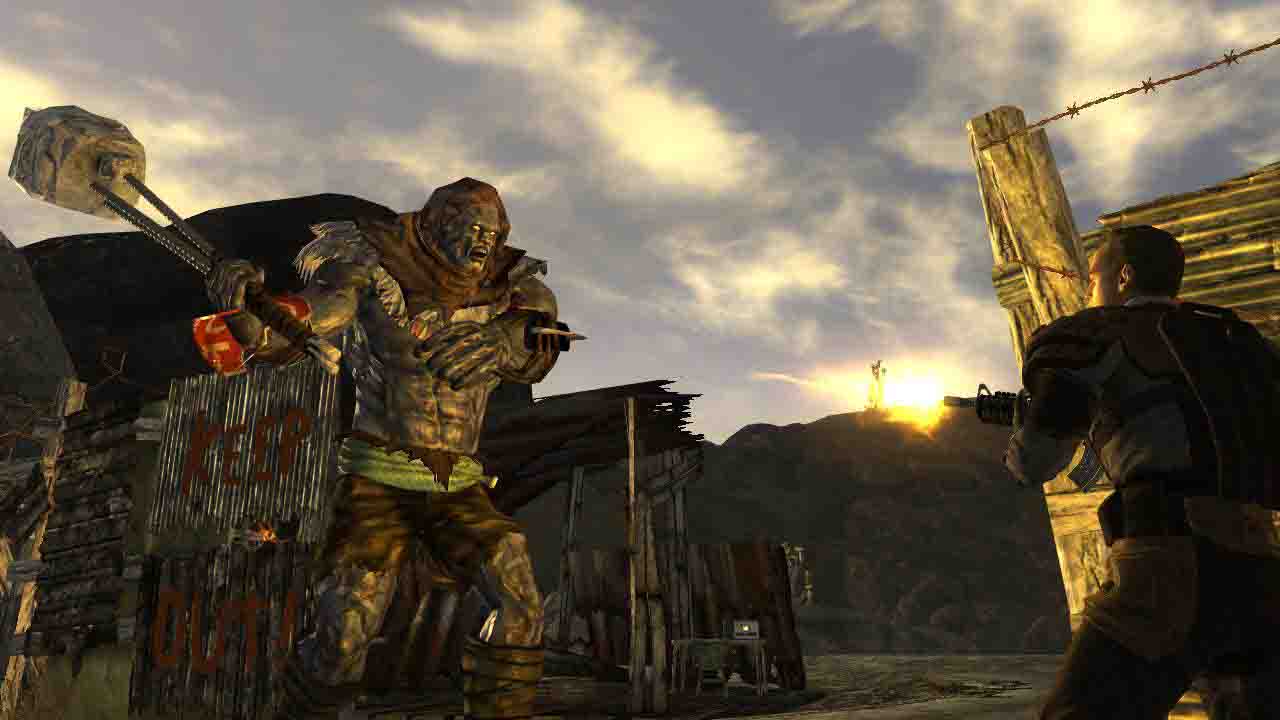 Frequently Asked Questions 
How long is Fallout: New Vegas?
Fallout: New Vegas takes around 27 hours to complete. If you're a gamer that aims to see all aspects of the game, you are most likely to spend around 135 hours to complete.
What makes Fallout: New Vegas fun?
One of the main characteristics that make FNV fun is that it has more branching paths and multiple ways to solve certain quest lines given your skills and special stats. It also has some of the best writing in any Fallout game. The intelligent conversations and characters you speak with are so engaging, even simple ones too.
Tips And Tricks 
Use Razer BlackShark V2 headset for best and quality sound

For 3D surround effect use Dolby Atmos soundbar

Use HDMI speakers instead of only RCA enabled speakers